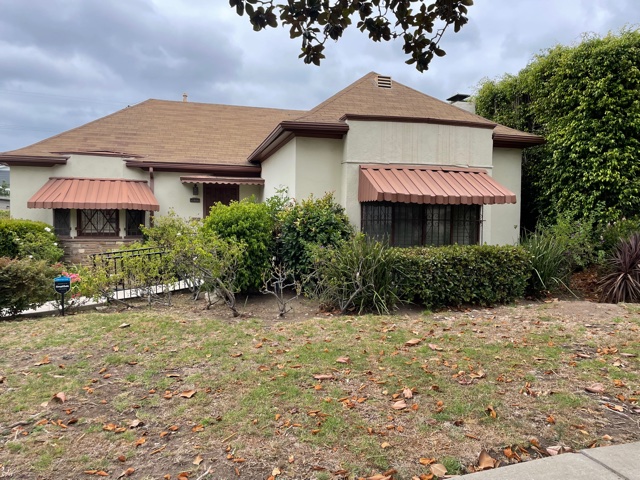 Joan Cobb
If you are thinking about buying or selling real estate, you could not do better than to work with Amy Pell.

After the death of my mother, I needed to sell the multi-unit, rent controlled property that she owned in the Pico-Robertson area of Los Angeles. My husband and I have bought and sold several homes in the past and so I understood the value and importance of choosing the right real estate agent to partner with. Amy came very highly recommended by someone whose opinion I trusted. I knew from our first conversation that I needed to look no further.

Amy was there for me at every turn of this complicated sale. Her years of experience, not only in real estate, were evident in her ability to patiently discuss all of the pros and cons of each issue that came up. She is extremely knowledgeable and a strong negotiator. I never had to wonder what was happening because Amy consistently kept me up to date by phone, text, email and/or Zoom. Her ability to add a touch of humor at just the right time also helped to make the experience almost fun. I always felt that Amy had my best interest as a priority.

Next up for me is to sell the house my parents lived in for 64 years and you bet I'll be working with Amy again. She is simply the best.
Theresa Wollenstein
"Amy was our realtor thirteen years ago, when we bought our first house. We were elated that she is still a Realtor, and when we knew it was time to move we got in touch for her to both sell our current house and help us find a new one. Amy's knowledge of the neighborhoods of LA is phenomenal. She's knows a lot about houses themselves, too - certain signs of foundation problems, or old water damage, that can spell problems with inspections or maintenance down the line. In addition, The process of house buying is second nature to Amy at this point - she has literally been through it all - and her advice was priceless. Having dealt with other realtors during the process of selling & buying, I can't imagine having anyone other than Amy on our side through negotiations and escrow."
Wendy and Ed Lucero
Amy's intelligence, kindness, resilience, and sense of humor were a godsend when we decided to sell the house where we had raised our family for 25 years. She guided us through downsizing, staging to sell and getting a price for the house beyond what we ever dreamed of.

Once we were ready to buy, she patiently helped us find a new home and negotiate a fair price in the extremely competitive LA market. When a problem cropped up just before closing, she plunged right back in and negotiated the price down to our satisfaction. She was always available to talk and help. Her amazing organizational skills, great motivation and positive attitude helped us get through the highs and lows of this demanding process. She'll always be the only realtor for us.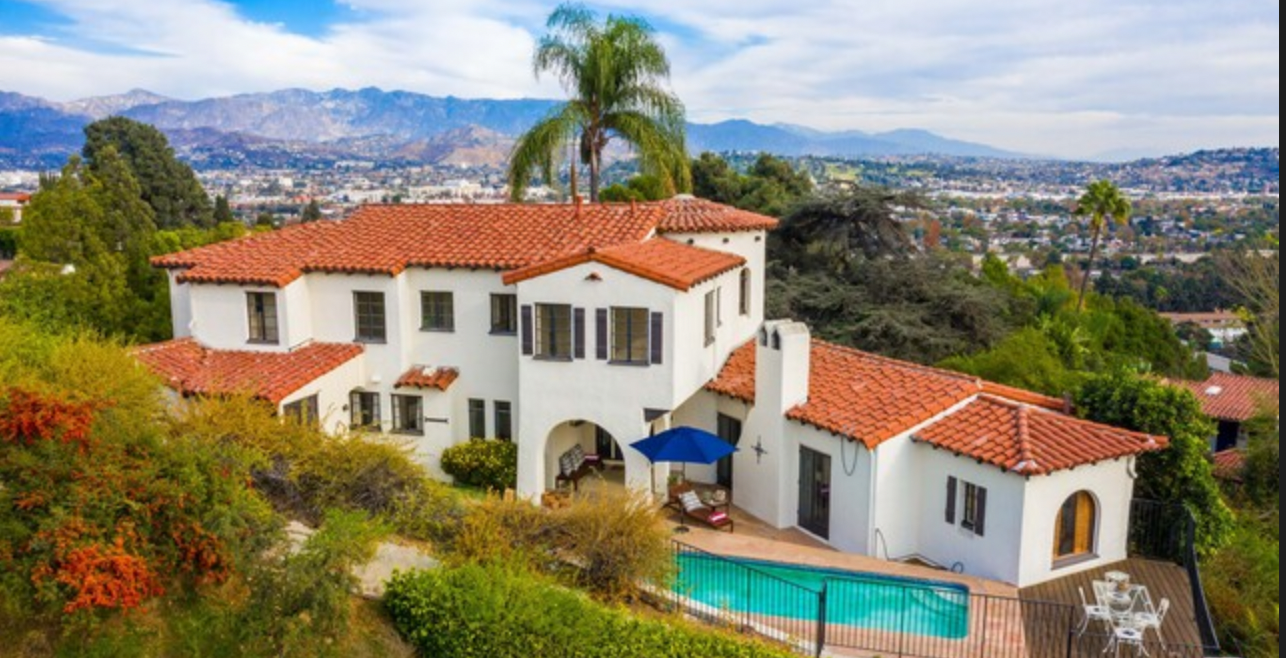 Erica and Bryce Alden
Amy recently represented us in the sale of our home and the purchase of another and we really cannot recommend her enough. We were not looking to buy, but when the opportunity presented itself, Amy swung into action at a moment's notice.

One of Amy's greatest strengths is her people skills - she was able to navigate a tough negotiation, and really distinguished herself as a skilled professional.

At the same time, Amy coordinated the sale of our home, managing the timeline so we only carried two mortgages for less than a week.

What could have been an incredibly confusing, stressful time, was clear and calm under the steady guidance of Amy. Amy is knowledgeable, an amazing listener, and a zealous advocate - we feel lucky to be her clients!
Ron Elecciri & Andy Birnbaum
Amy Pell helped us get our dream home!

We are first time buyers who agreed on a short escrow period and Amy provided excellent guidance throughout our home buying process (which comes with a crazy amount of real estate information/documents to review & sign), advising us through all stages of negotiation, recommending inspectors, helping interpret the resulting reports, and most importantly, keeping us on schedule with crucial deadlines.

We appreciated her patience, as she never pressured us, as well as her advice regarding both the real estate market and how to reconcile seemingly conflicting personal goals.

We highly recommend Amy Pell.
Heather R.
"I had the complete pleasure of working with Amy Pell, as she helped me sell a multi-unit apartment property in the Glassell Park area of Los Angeles.

Amy is a joy and delight to work with. She has a strong work ethic and a determination that I appreciated and genuinely needed to complete my particular sale.

My property started off easy enough but turned complicated very quickly due to some unfortunate and unforeseen circumstances, a death in the family, and those were on top of a pandemic! Amy really rose to the occasion in a way that I will never be able to repay in gratitude. She is a complete professional. She has the experience, the knowledge, the drive, yet the humility to ask for and seek answers that may be new or unusual in escrow. She also possesses a great personality, sense of humor, and kindness that if you get the pleasure to know, you will consider yourself better for it. I cannot count the number of phone calls that I needed to take on a daily basis to deal with this sale, but I can honestly say that when I saw Amy's name on the caller ID I did not mind at all picking up the phone to talk to her about them. We sometimes chatted for minutes after we got answers and she checked in constantly about how I was doing in the process.

Her background in arts has led her to possess a creativity that she invites into work when needing to come up with creative or new (but always legal) solutions to escrow problem solving. I could not have asked for a better person to handle the sale of my property, but I am so grateful that I did ask Amy and that she agreed. Her loyalty and willingness to stick it out with me when things got more and more complicated, and then help me over it all to complete the sale and deliver that call we were signing papers was a sign of true integrity in their work and relationships with others that is a rarity these days. If you have the option and privilege of being able to ask Amy, do not hesitate!"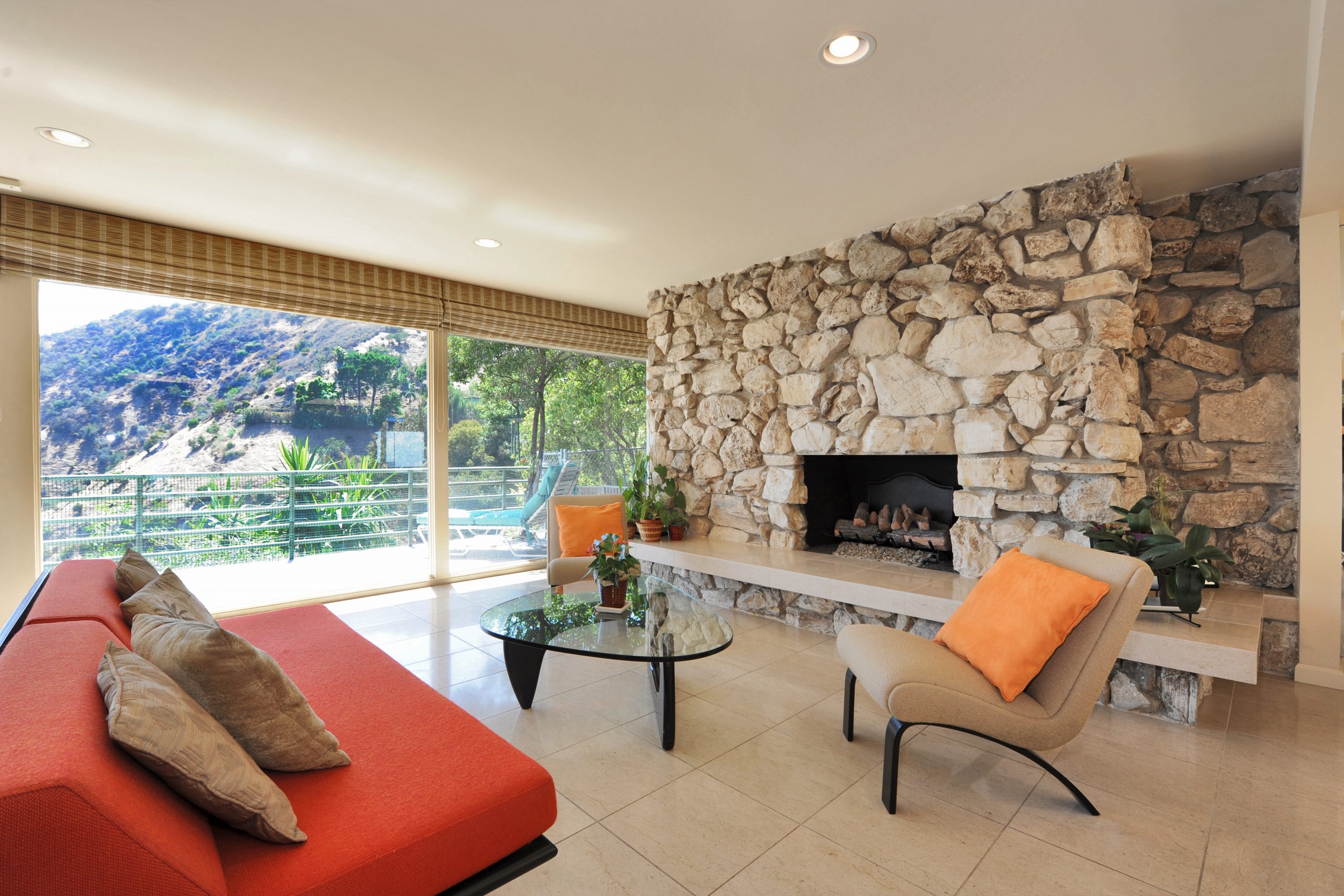 Mark Winkler
"If you're looking for a real estate agent who combines experience and know how with people skills and 100% commitment to selling your house and making the whole process as painless as possible, look no further than Amy Pell. I couldn't be happier. She was my real estate agent for the sale of my house and she helped me buy my new home.

My husband/ partner of 35 years passed away a few years ago, and last September it was time for me to sell our beautiful Hollywood Hills home of 32 years. Amy was there from the beginning to the end of the entire process. She sold my house in less than a week and got top dollar- actually my buyers paid in cash.

But, before that happened- she walked me through the house and helped me "stage" it—saving me thousands of dollars by telling me what would sell the house (decluttering) and what wouldn't – fixing our sliding screen doors and many other things. She even loaned me some colorful pillows and a recliner to help with the "wow" factor! She got me a great photographer to take pictures of the house, found the perfect time to list it-- and was there every step of the way for the showings. She helped me with the paperwork (which is voluminous) and kept me on track.

For newbies to the process- there are a million little details in selling a house and she kept me on a strict timeline—I could see how in less experienced hands, the endless delays could jeopardize the sale.

Selling a house is not for amateurs. She coached me on what to say and always told me I would be better off with full disclosure. But, it was obvious to me she knew her stuff and I was in good hands.

She then found me the new house of my dreams- and then found me a great contractor to help me prepare the house (he finished on time and on budget) and then was there on Moving day to help me move and place the furniture. She went beyond the call of duty for me- and was funny, warm and truly listened to my needs. Her temperament is another great selling point. When you sell a house, you are in constant contact with your real estate agent and she was always fun to work with!

So, I whole-heartedly recommend Amy Pell. She's a pro, smart and she will sell your house!"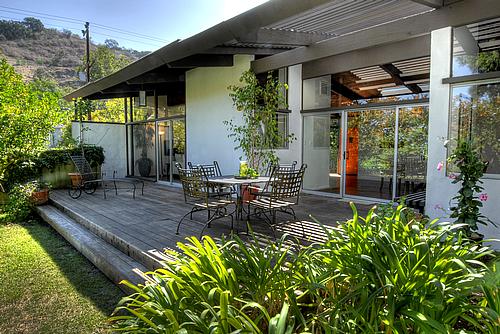 Elizabeth Newman
Until I met Amy, I had no idea what a real estate agent could do! I thought that the agent was just the buffer between you and the person on the other side of the transaction. But Amy showed me that the best agent does much, much, more.

Every house has its problems, but Amy didn't just tell us what the problems were. She offered practical, cost-conscious solutions to them, and she did the legwork to put them in place. I lost count of the number of times I heard her say, "Let me get another estimate, and I'll call you back." From plumbers to stagers, Amy had everything under control. She treated the house she was selling for us as if it were her own, and she was as serious and careful about our budgetary issues as if they were her own.

One of the reasons that Amy was so good at putting solutions in place was that she is a superb negotiator. A bull-headed, hard-charging agent can't persuade the way she can. She has an uncanny ability to enter into another person's point of view, which lets her present her position from within that other person's outlook. Her negotiation style doesn't feel adversarial, because the other side feels that she's negotiating within their framework. We saw this again and again in our transaction, and we reaped the benefit of it again and again.

Buying or selling a house is an emotional experience. Amy really understands that. She'll talk seriously with you about all of the aspects of this house or that house that make it, for you, something so much more than just shelter. She'll talk with you about how those things should or shouldn't affect the sale price. With her, we ended up asking a price for our house that was substantially higher than the price that two other agents had suggested. Our house sold for its full asking price after just one day on the market. We were thrilled. We are lucky to have had Amy as our agent."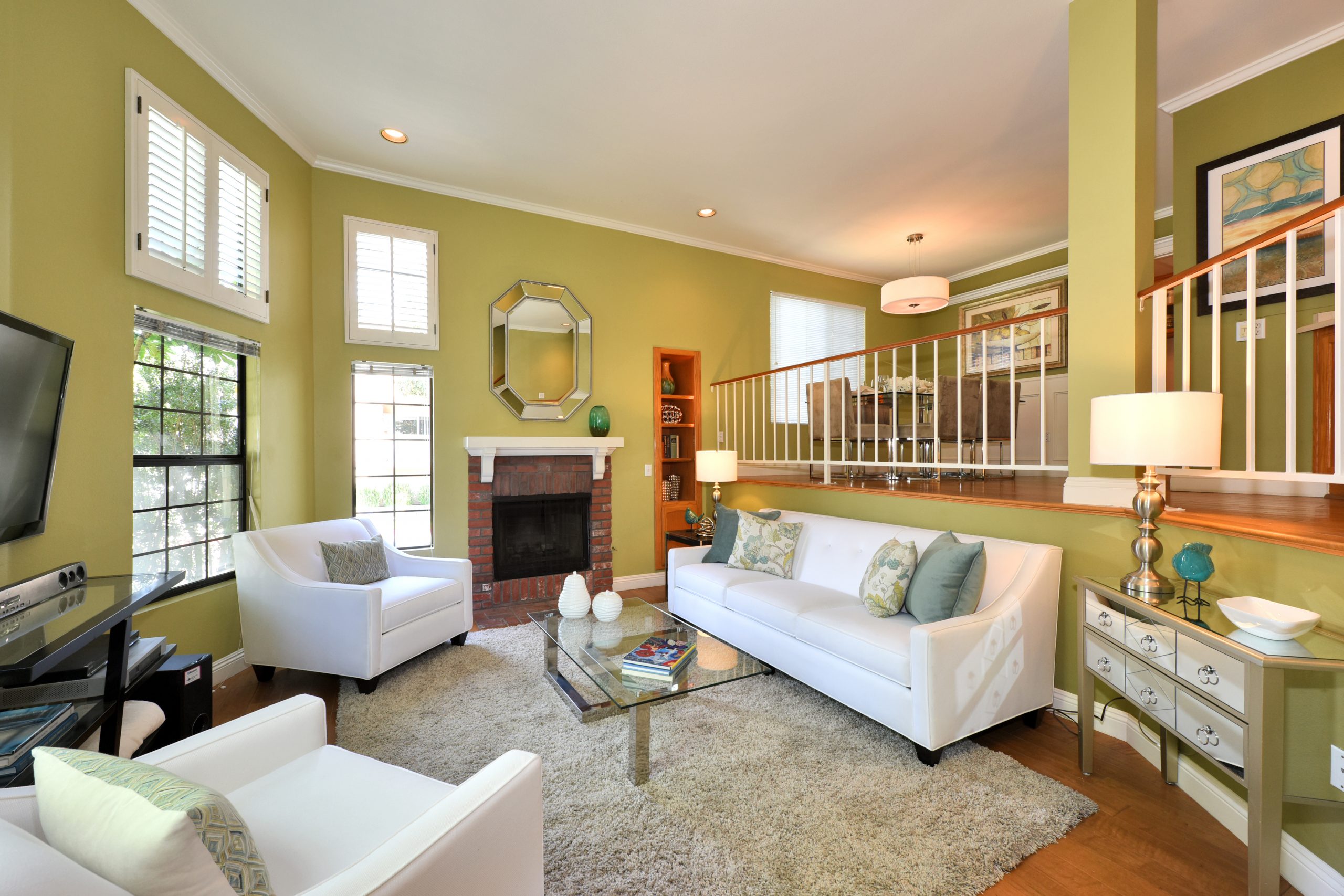 Gary Brumburgh and Reece Holland
"My husband Reece Holland and I recently sold our home of 25 years. The best thing we ever did was bringing on board a realtor who understood not only the process, but the mental, physical and emotional strain that the sellers themselves have to go through. After a series of interviews with several realtors, we both agreed upon Amy Pell. It was the best decision we could have made!

Amy came to us as a recommendation of a very close, trusted friend, and once we met with her, the initial vibes felt right. She came across confident but personable.

With us being totally inexperienced as to how to go about selling our home, Amy was there for us every step of the way, making us feel very secure and providing the necessary details and warming signs of what and what not to do. She surrounded us with experts in fixing up and staging the house and always seemed to be one step ahead of what needed to be done quickly and efficiently. Amy not only knows her business well but knows how to deal with prospective buyers with a pleasant yet assured persona and she offered different marketing strategies to choose from to fit our special needs.

Amy is honest, diligent, personable, caring, forthright and offered us the best ideas to save money in setting up our property and gain money in selling it. The end result was far more than we expected. We spent far less than we thought in setting up the place and were both more than happy with the outcome of the sale. We highly trust Amy Pell's skills as a realtor and thoroughly recommend her to anyone needing the best in the business!"
Amy K. Bostrom
"My fiancé and I brought Amy onboard for the purchase of our first home. Amy was truly a godsend. She kept us organized, explained every step of the complex process in straightforward layman's terms, and made all the tasks as simple as possible.

We got off to a great start with Amy as we spoke about home features, price range, and the area we wanted to focus on. She sent us listings that fit our criteria right away and took us out the next day to start seeing homes. We learned quickly that it's rare these days for a real estate agent to come with you to showings and open houses, but that personal insight proved invaluable. Amy noticed things we never would have picked up on, had great ideas for decorating (and for houses that needed some work, ideas for remodeling), and taught us the difference between details that could be incorporated into any home and details unique to the "bones" of a home. We ended up arranging our family room furniture based on an idea she came up with and it makes the room feel so much more open and inviting!

Here are a few of our other favorite things about working with Amy:

Flexibility around your schedule and prompt responses via phone, text, and email - when work was crazy Amy was always willing to communicate on nights or weekends!
Strong negotiating skills
Excellent recommendations for inspectors and repairmen
A friendly, positive, kind attitude at all times
Years of experience - the selling realtor even commented at the end that he "learned a lot" from Amy!
Organization - from paperwork to schedules
Top-notch research to find something that checks all your boxes - we were looking online everyday but the home we purchased was one she found
Your happiness is truly her priority - Amy will never rush or pressure you but instead ensures you find the perfect home
Amy is a terrific agent. We wholeheartedly recommend her to anyone who wants the best possible experience while searching for and buying a home!"
Nancy Berman & John Goudreau
"Amy Pell is a real estate agent and fairy godmother all rolled into one! Her respect and understanding of our needs meant that she knew the right kinds of houses to show us. In addition to having an unending supply of patience and good humor, she also has a designer's eye which is especially helpful when you're looking at houses "with potential." Once we cleared the hunting hurdle, Amy provided an invaluable service by guiding us through the horrific and overwhelming jungle of paperwork. Three months (throughout a very hot summer) and 70+ properties later, we moved into a wonderful house which met all the criteria we had listed before we ever started looking. My husband and I cannot imagine going through this process with anyone else!"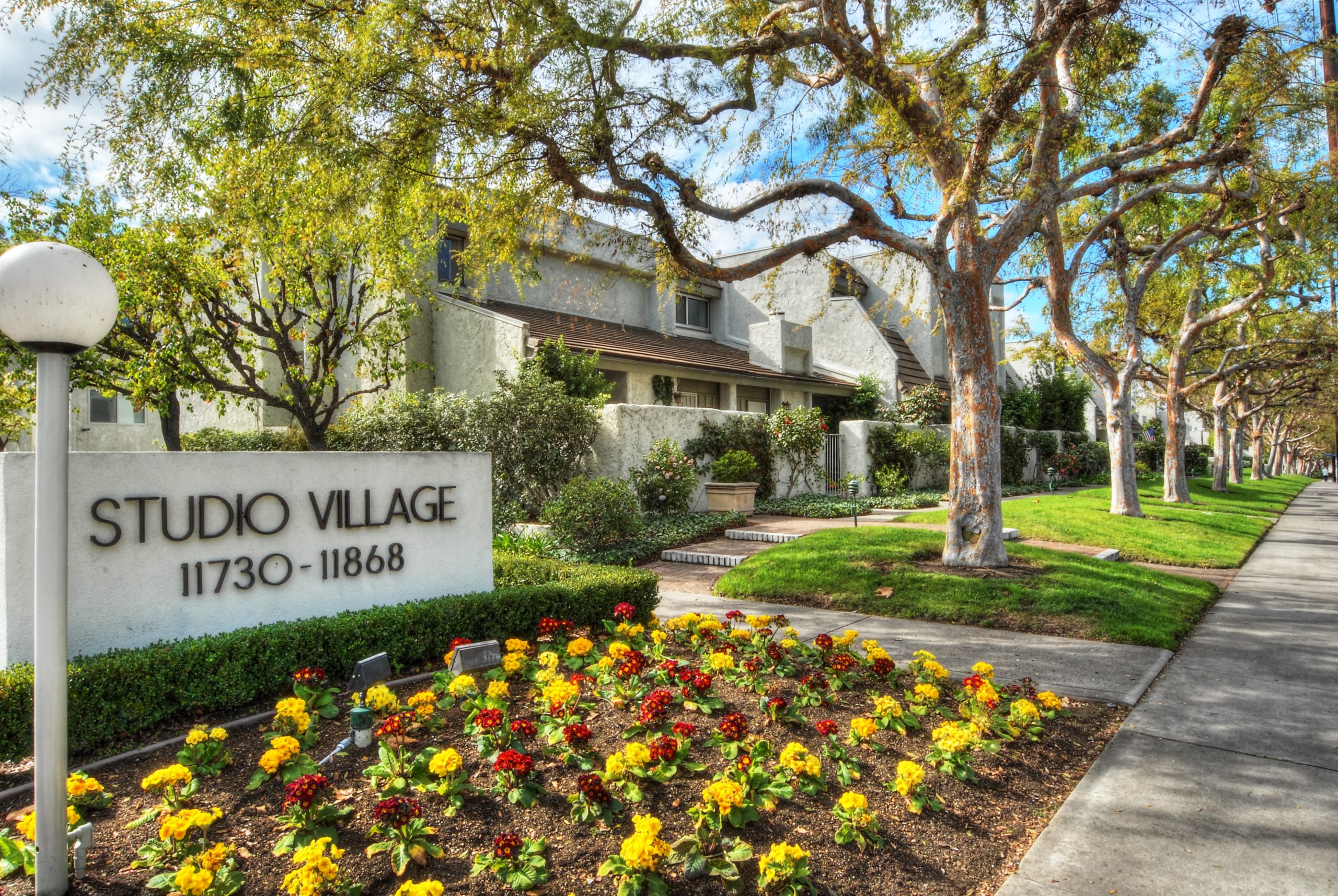 Don Walters
Buying and/or selling a property is very stressful process for any client. But with Amy Pell, as your real estate agent, life will become all that much easier. She is a knowledgeable and very organized agent, who will troubleshoot for you whenever necessary.

I was looking to sell my townhouse and to buy a one floor condo this spring. I perceived a certain timeline/plan that I wanted to implement. Amy with her vast experience helped me to tweak the plan and put the whole process on a truly practical timeline. Because of her guidance, everything went smoothly and on schedule.

She also understands how to price and present your property, as well as attain the best selling price. She is very aware of the ticking clock in the escrow process and can easily juggle the clocks on both the selling and buying part of the transactions at the same time.

Amy also helps you with both repairmen and craftsmen that you might use on your property. She is always there to make that extra step for you so the whole process doesn't become daunting.

I cannot imagine doing any real estate transaction in the future without her. She is a godsend to any client."
Sandamal Silva
"Late last year my wife Renata and I decided to find our dream home. We were living in a comfortable home in Van Nuys with our two kids…who are dogs. But our wish was to move near her sister in the foothills of Altadena. It would be tricky: we had only a 10% down payment to offer until we sold our current home and the timing was critical because we were entering the slower fall season. Very quickly we found a great place and my wife's sister suggested a local agent very familiar with the area and who had found her current home. It seemed like a good idea.


I had employed Amy for my last two home purchases. She came highly recommended by a mutual friend and I remembered how well those transactions went. Amy quickly won over Renata and her sister with her professionalism and openness.
Well we didn't get that home. But Amy was hopeful and said she was not so sure that was the right place for us. Well sure enough, there was an issue with the court arbitration and the winning bid was held up indefinitely until the errors where ironed out. Two months later, it would need to be relisted. We had dodged a bullet.


Amy worked tireless to show us more homes and opened up our search to nearby areas like Pasadena, Montrose and La Crescenta. Another month of searching and we found our home in La Crescenta. It would be tough with our 10% down in this market but something tipped in our favor. Amy had scheduled the home preview near the end of showing just in case the owner showed. Sure enough, the owner came home early and we really hit it off and I'm convinced it is the sole reason why we were able to acquire this home.


By then, we had already engaged Amy to sell our current home. Amy has uncanny instincts on how to 'present' a home as well. She arranged and directed photographers. Helped with staging and which repairs to do now. The house was on presale private previews, it appeared on TV and there were strategic mailers.


Amy is best at the negotiating table. You can boil that down to having a lot of experience but she really knows how to read the room as well. With her suggestions we refused the first low-ball offers and soon enough had an all cash offer from a local small business owner who had his business a few blocks away. This offer was above asking. I think we closed two weeks after getting our next place. We really couldn't have timed it better.


When I hear friends looking to buy their next home with a website service…I always suggest finding a good, experienced agent. There are a myriad of things to grapple with. You need someone with their head in the game at all times and you need to have someone you can trust. And, most importantly, you need somebody who really loves what they do too. For us, that person will always be Amy."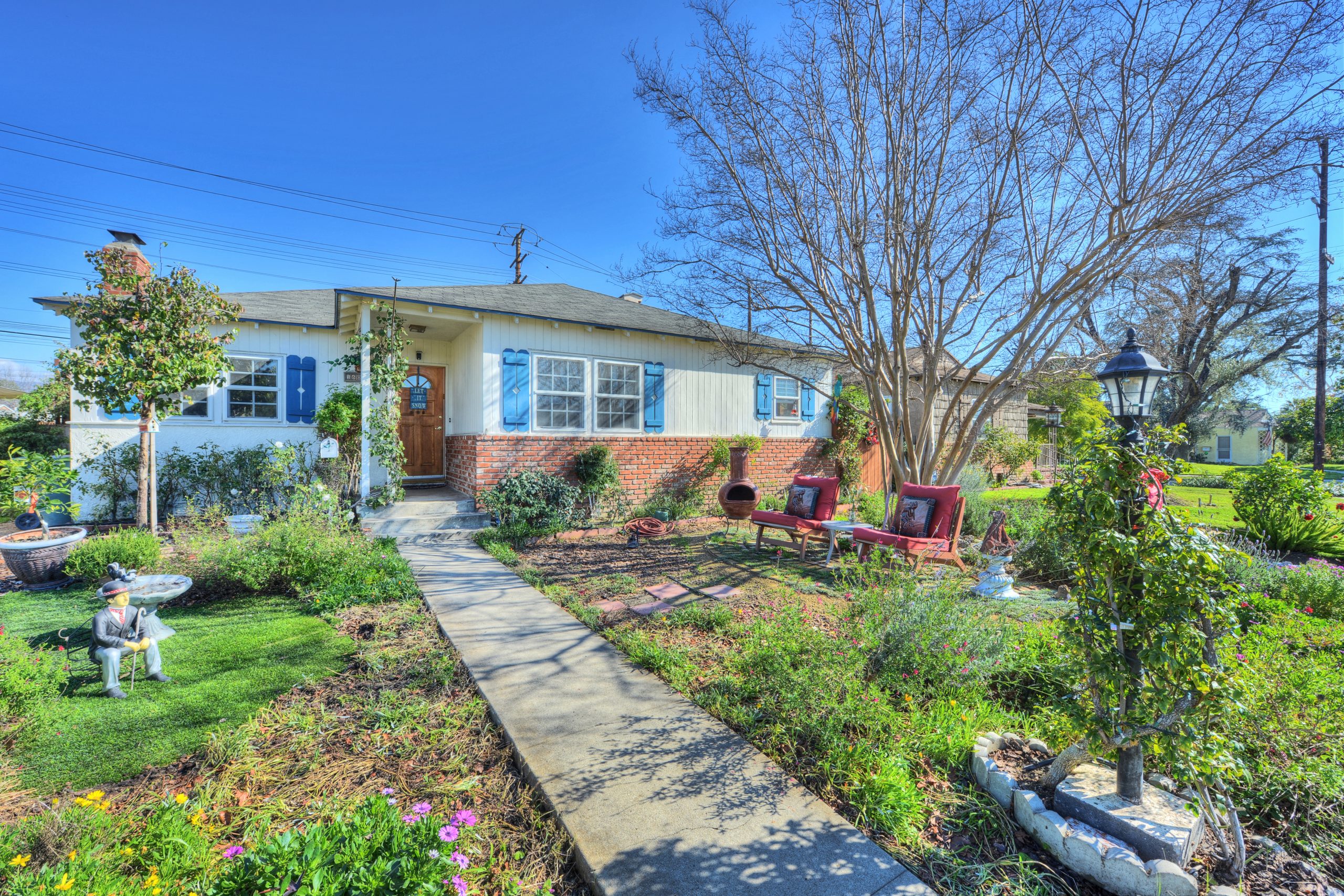 Diane Weisman
"Our 3 bedroom 2 Bath house was listed in Los Angeles with another real estate agent last year from June-November. In that time, we only got one bid. And, that bid was $30,000 below asking price. They countered their own bid a month later $10,000 lower, making the bid $40,000 lower.

We decided to take it off the market and let it rest and regroup and take a different direction.

We narrowed it down to 3 new real estate agents we were interested in.

Amy Pell was the first one we interviewed in depth for the job. After speaking with Amy, I know she was the right person for the job. I cancelled the other 2 interviews and got to work with Amy preparing our house for the first open house set for the last Sunday in January.

She guided me through the process in all areas. She is detail oriented, represents a well known agency (Coldwell Banker) and very organized with the client's best interest always in mind.

The Saturday before the first official open house, she called to ask if a few families could see the house early. That few families turned into 9 families. From that Saturday we got 2 offers. The next day, Sunday was our first official open house and from that day we got 2 more offers!

We never had another open house. We had 4 people bidding against each other and the house was in demand. We got the over the asking price from the bidding war.

I felt in such good hands with Amy. She is professional and maneuvered effortlessly with precision all the paperwork and deadlines-even catching crucial mistakes by the paperwork of other real estate agents.

We closed escrow a month and a half later getting our asking price with only one official open house.

They say it is a "Seller's Market" - but without a competent professional real estate agent your property will sit. And, the longer it sits, the harder it will be to sell or get the price you want. From my personal experience, it was better to be represented by a bigger agency like Amy Pell at Coldwell Banker.

When we signed the papers for escrow, there was a thoughtful parting gift too. She had compiled all the paperwork and put it neatly in a 3 ring binder.

It was not easy selling our house of 25 years, and she made the process so much easier and found the perfect buyer."

Thank you Amy Pell.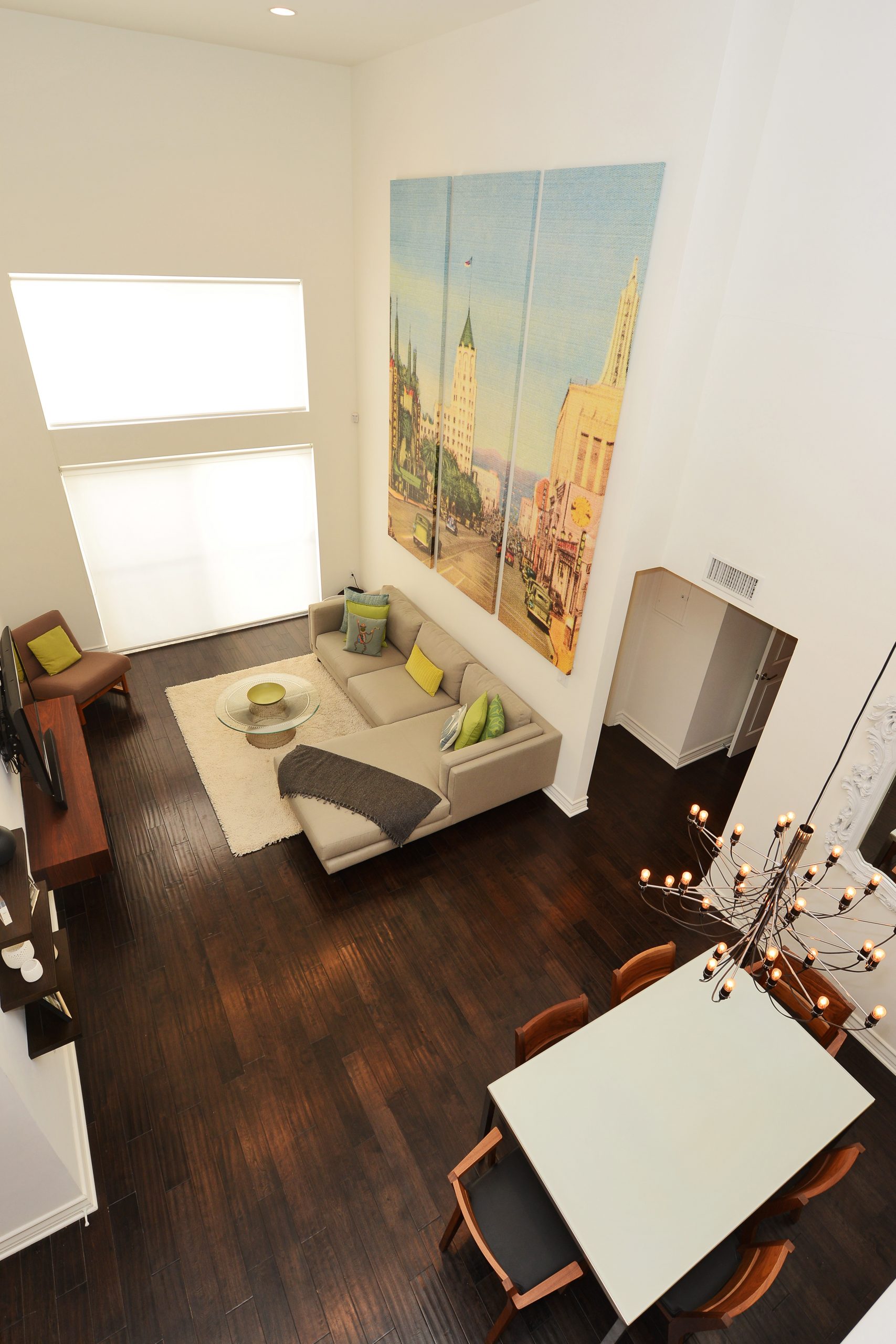 Noah B.
"Over one year ago, I was introduced to Amy Pell through my best friend and his (then pregnant) wife, who previously purchased a home through her. They sang her praise.

At the time, I was seeking a real estate agent to sell my condo, and help me purchase a house.

Throughout a very exhaustive search, Amy's expertise and patience provided me with a path towards a house purchase. I could not have asked for a better realtor to guide me through the process.

With respect to my condo, Amy's experience at each phase of the sales effort was superior - from listing and showing, to negotiation and closing.

Amy works with a noticeable degree of competence, humility, integrity and grace.

With respect to my home purchase, Amy provided keen insight into the marketplace, in addition to a wonderful ability to match the house to my personality, needs and wants. I cannot express enough her patience through the process.

I highly recommend Amy Pell for residential real estate needs. She is a true delight to work with on a personal level, reassuring me and comforting me through the stressful task of selling and closing. She is simply the best!"
Crystin and Ian Cox
"Amy is amazing! She helped us sell our Los Angeles property while we were out of state and was invaluable at every step of the process.

She is patient, responsive, knowledgeable, and ready for anything. She went above and beyond helping us make repairs to the home and staging preparations all while we were remote.

Once the house was ready to go, she helped us quickly bring in multiple offers and a great price.

There is a reason that after helping us buy the place almost ten years ago, we called Amy when we were ready to sell."
Jean Gillmore
Although I had known Amy as a long-time acquaintance, when I'd engaged her to help me find a new home "nest", I had no idea the depth to which she would apply herself.
I could say she guided me by the hand through the process, but that would be a vast understatement.

Amy knows her stuff: she anticipated all aspects of the buying game, from our personal lifestyle to family needs/desires, to likely locale problems, to negotiations and making an offer that would appeal to the seller and win out over other contenders.

She called frequently to update and keep me on track for deposits, inspections, legal forms and moral support. There was no pressure to buy, only logical questions aimed at sound decision-making and sensitivity to a good match, house-wise.

…Would I recommend Amy Pell to prospective buyers? HELL, yeah!
Thanks, Amy!